Video Surveillance Security - Keeping Pace with Technology
Written on the 29 May 2019 by Kerri Vandenberg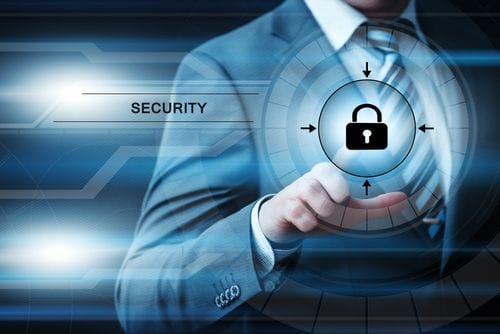 The electronic security industry is a growing and increasingly complex sector. As a result, the skills required by security technicians installing these systems need to constantly evolve to keep pace with technology.
Security systems can protect confidential business data, track unauthorised access to business-related information, and secure people and property when implemented correctly. They can be employed for the detection of intrusion, video surveillance and controlled access.
Video Surveillance Security (VSS) systems the term now used instead of CCTV to reflect the rapid changes to the use of IP products and networks are growing in use for both residential and commercial properties, with applications such as video monitoring from on site or from a control room.
In today's rapidly changing environment, IP-based systems scale easily from one camera to thousands of cameras in increments of a single camera. This makes IP-based solutions ideal for expanding a system as the budget allows. With IP video surveillance, live and recorded video from the VSS can be set up for remote viewing via authorised desktop computers, laptops and smartphones.
These systems form a major part of security infrastructure, providing not only benefits for workplace health and safety, but security surveillance of assets including public areas. VSS also acts as a deterrent for antisocial behaviour.
IP cameras enable greater functionality than just a video image. Advanced software using video analytics digitises video from cameras to detect, recognise and analyse objects and events. Video analytics can identify a variety of different behaviours, actions and objects, such as:
people loitering in a given area
an object left behind
illegal parking in a restricted area
people gathering in a crowd
people counting the number of people entering and leaving a building
licence plate recognition
facial recognition.
All of these elements serve up powerful systems that are much more than simply motion detection.
Businesses should have a policy in place to cover matters such as the responsibility of the systems and how they will interact with law enforcement agencies. There needs to be an evaluation process of the VSS to ensure that the systems are meeting the stated aims and objectives.
Also, businesses need to have a process in place to cover the management of staff and contractors who have access to the VSS in relation to viewing and controlling video information. The information recorded should be protected and managed in accordance with privacy laws. Retention of the video is typically 30 days and access to the video footage should be administered by authorised personnel only. Law enforcement agencies may need access to the images for investigation and detection of crimes committed.
The increasing adoption of security systems by government, business and residential sites has driven the growth of the electronic security market, with key problem areas including robbery, terrorist attacks, illegal activities, antisocial behaviour and public safety.
There are many individuals looking to enter this market space and provide security servies. But remember when you are looking for the right business to talk to, ensure that they comply as follows:
hold a current security licence in the state or territory in which they perform security activities;
hold a current Australian Communications and Media Authority (ACMA) Open Cabling Registration with the appropriate cabling competencies, such as structured, fibre and coaxial cabling.

Failure to do so will result in penalties and may compromise their insurance policy.
Regrettably, there are individuals installing security systems who do not possess the required skills and security licences, which not only places themselves at risk, but also their customers.
For further information or if you are looking a Video Surveillance Security system (VSS), call us on 1300944022
Author:Kerri Vandenberg