Home Office - Keeping it Electrically Safe
Written on the 1 April 2020 by Kerri Vandenberg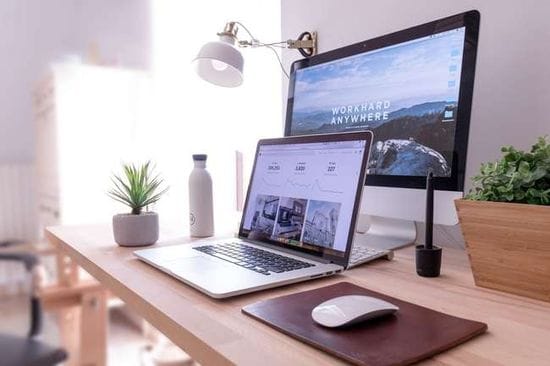 With more people working from home due to COVID-19 restrictions, electrical safety in the home office is of paramount importance.
According to an alert from the Queensland Electrical Safety Office, home-based offices are considered a workplace under work health and safety laws.
This means it is important for workers and employers to work together to identify and minimise work health and safety risks at home.
The Electrical Safety Office said workers must consider the following to ensure their safety at home when using electrical equipment:
Check to see if you have a safety switch installed and that it is operational by pressing the test button before you initially start work from home and every three months thereafter.
Find out how to check if you have a safety switch by visiting https://www.worksafe.qld.gov.au/safetyswitches/safety-switch-films.
Carry out a visual inspection of all electrical equipment in your home office.
Check for cuts, nicks or exposed conductors on any cords.
Check equipment for visible damage (broken covers, overheating discolouration).
Either discard any damaged equipment or have it repaired by an appropriately licensed electrical worker. Do not attempt to repair faulty equipment yourself.
Ensure leads and power boards are placed where they will not get damaged by moving furniture, chairs, foot traffic or other activities.
To avoid overheating and fire risks, don't place papers or other items against air vents of equipment or cover equipment such as power boards or power supplies.
Don't cover or stack up equipment under charge (eg, phones to laptops).
Don't permit children to touch or play with electrical cords and make sure electrical cords are not dangling from benches or within your child's reach.
Ensure power boards and outlets are not overloaded (eg, don't plug in several room heaters into one power board) and are not placed where they may be splashed with liquids.
The Electrical Safety Office has also provided tips to manage work health and safety telecommuting risks.
1. Consult
Discuss equipment, hours of work, communication methods and any concerns with the arrangement.
Discuss how scheduling breaks, daily routines and regular movement can minimise sedentary work.
Agree how to keep in touch to minimise the impact of working in isolation.
2. Prepare
Use equipment and IT resources for safe and productive work.
Use a telecommuting checklist for workers to self-assess their home-based work area.
Ensure workers understand how to safely set up their workstations.
Use a reporting process for early intervention injuries, hazards, incidents and changes in circumstances.

3. Communicate
Implement a consultation, monitoring and review process.
Encourage workers to stay connected with their colleagues through team meetings, or during their breaks (eg, have a Zoom lunch or dial-a-friend coffee break).
If you have any concerns around the safety of your Home Office, SGV Electrical are available to answer your concerns and get you started on ensuring you are complying to Workplace Health & Safety Laws.
CALL US - 1300 944022
Author:Kerri Vandenberg