CHOOSING THE RIGHT CCTV SECURITY SYSTEM
Written on the 14 March 2019 by Kerri Vandenberg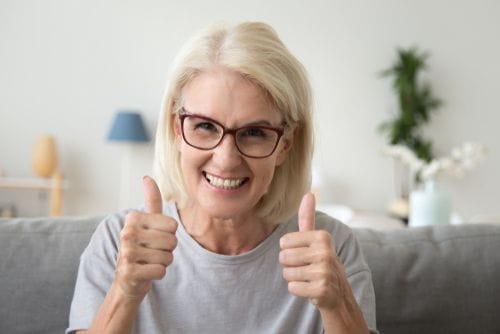 With so much choice out there, making a decision on the right Security System can be both difficult and overwhelming; especially if you are uncertain about your security needs. By getting to understand what your needs are and becoming informed about the right CCTV camera system product options, will make that decision a whole lot easier.
Looking for a Cheap option?
This could be your first mistake. While a low-cost security system can seem appealing, you will end up paying a lot more over time, with repairs, and a product that just doesn't do what it is meant to.
Avoid looking at any Analogue Camera System. The image quality on analogue cameras is pretty low. Most smartphones today have higher resolution. As a result, details at a distance may be grainy, making it difficult to identify potential suspects in an incident with a high degree of confidence. Moreover, there's no digital zoom. If you try to zoom in on something on analogue video, you'll likely get an image that is even more blurred and grainy.
Typically, analogue surveillance cameras have a much narrower field of view than their digital counterparts, so you may need more of them to cover the area you need.
With an HD camera system, the image quality from digital security cameras is significantly higher than analogue, with many cameras capable of recording and transmitting high-definition video. Plus, digital cameras are more likely to have digital zoom features.
A single digital camera can cover an area that would require three or even four of its analogue counterparts. As a result, you may require fewer cameras and be able to maintain security surveillance over a wider area.
HD camera systems come with a constantly-expanding list of new features and enhancements these include video analytic and enhancement features, web interface for direct view and remote monitoring and control, automatic alert notifications via email and SMS and even internal NVR for recording of videos.
Think about the Lighting
You will need to consider where you will be installing the camera. Is the area well lit? If you are looking for a camera for an area or space that has low-light conditions, or if you are after a camera for night surveillance, then you will need to choose a model that supports this.
Specify Indoor/ Outdoor Use
An indoor camera will not perform well in an outdoor environment. External elements will deteriorate your camera's performance quickly. Ensure you are choosing an outdoor camera when looking for external coverage. Outdoor cameras are designed to tolerate external elements, including UV rays, rain and heavy winds.
Choose Fixed or Moving Surveillance
If you want to monitor a specific area such as a room entrance or parking space, a fixed one-angle view should suffice. But, if you want to look around the area, or monitor on detecting a movement, a moving view (PTZ or Pan-Tilt-Zoom) is ideal. These cameras have swivelling lenses to capture actions from a large angle.
Where do you want to view footage?
On-site view allows live/recorded viewing on a CCTV monitor installed on your premises. Remote viewing gives you the ability to view live/recorded footage on your remote data device in any location with Internet access.
WHICH CCTV SYSTEM SHOULD YOU GO WITH? ANALOG OR DIGITAL?
The best option for your business will depend on your requirements. The good news is that a unique and customised solution is available through the knowledgeable professionals at SGV Electrical - who are experts in both home and business security systems and CCTV. We work closely with you to determine what your security needs are and how best to meet them within your budget, and we offer a FREE consultation as well.
To schedule your consultation, call us on 1300 944 022 or online and we will help you get started.
Author:Kerri Vandenberg